White water rafting is a thrilling experience that does not require too much physical preparation. It is an exhilarating outdoor activity that promotes group bonding and coordination. White water rafting Sri Lanka offers you all the excitement you would expect to enjoy when you go rafting.
If you are looking for a fun adrenaline rush you have to go Kitulgala white water rafting, as it is the number one location in Sri Lanka for the activity. Sourced by the Kelani River it offers excellent rapids for hours of rafting fun. White water rafting is an outdoor sport that does not require you to be experienced or at peak physical condition, which means you can go rafting anytime you feel like it. It can be enjoyed by anyone above 10 years old as there are different levels that you can experience. If you and your group are thrill seekers then start off with the 5 major rapids found at the upper section of the river. These are grade 4 and 5 rafting and fast-moving rapids. If, however, you are a novice or would simply like to start things off slower try the 4 minor rapids found in the lower section of the river. These are slower rapids with lower levels of water.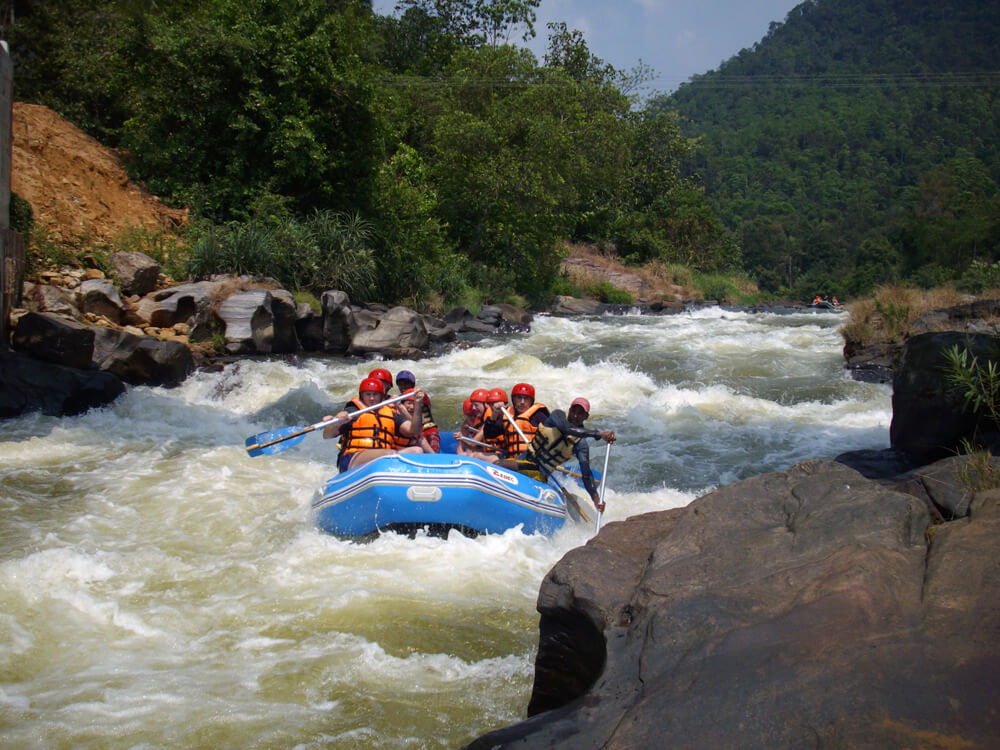 No matter which course you opt for, you and your group will have all the necessary resources such as safety gear, modern equipment and an experienced guide, to make sure you have a great time. You and your family or friends work together as a team, to negotiate the rapids to reach your destination. It is a great bonding exercise which promotes solidarity. Also it gives you an adrenaline rush that helps you feel energised and enthusiastic.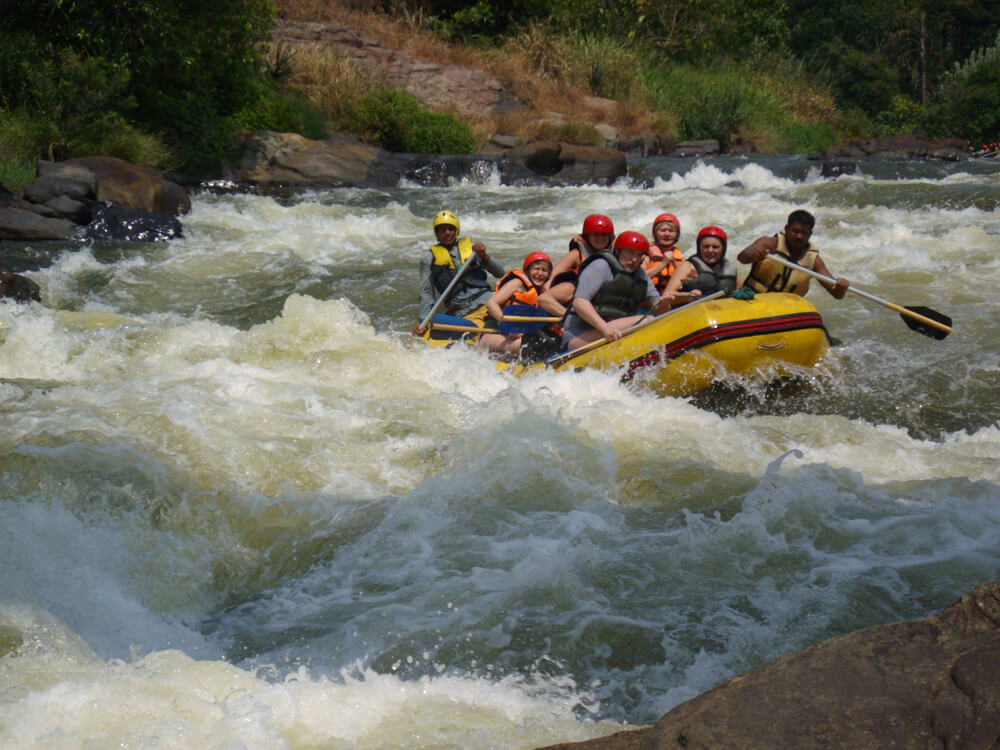 Another positive is that you and your team will feel a sense of accomplishment as you negotiate the rapids and successfully complete your Kitulgala white water rafting experience together.
White water rafting Sri Lanka gives you a unique way to observe nature, which along the Kelnai River consists of steep mountains, thick jungle and rubber plantations. As you make your way down the rapids you will also enjoy a close up view of the breath taking surroundings and have a heightened awareness of nature and her beauty. Despite the excitement of the rafting, during the slower stretches, you will also experience a sense of tranquil as the sounds of nature such as the gushing water calm your senses.  It is for all these reasons combined that white water rafting is a very popular team building activity.
Interestingly, Kitulgala is the famous location for the 1957 Academy Award winning move 'The Bridge on the River Kwai'. The movie was filmed mostly in Sri Lanka and is the location where the iconic bridge is blown up, the structure of which can still be seen today.
Come experience white water rafting Sri Lanka and go back with memories that will last a lifetime. You will also feel a renewed sense of enthusiasm as a result of spending time outdoors and able to face day to day routine with positive energy thanks to the thrill of conquering the rapids